In a single glance, your new Plan Health Dashboard brings meaningful data and actionable items together onto one screen. Starting with a Plan Summary, easy infographics show you where your plan is today. Together, we can dig a little deeper and identify ways to help your participants improve their retirement readiness.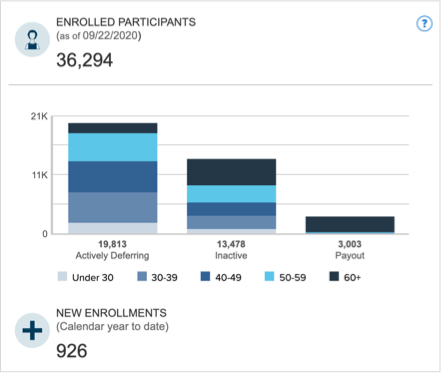 How many are participating?
Status, age
New enrollments
---
Dig deeper
Participant demographics
Gender (male/female)
Online enrollment
---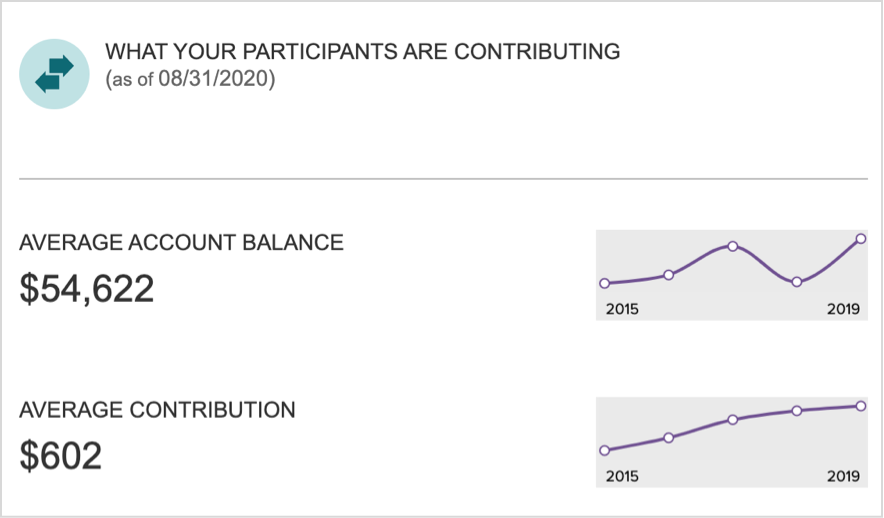 How are they saving and investing?
Average account balance
Average contribution
---
Dig deeper
Historical trends
Percent of participants with YTD increased contributions
---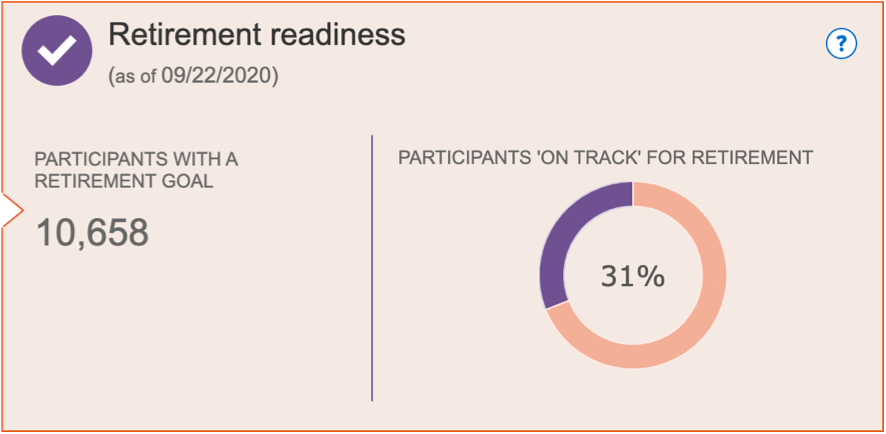 How many are ready for retirement?
Number of participants with online account
Number of participants with a retirement goal
Number of participants ready for retirement
Plan-level peer comparison
---
Dig deeper
Identify opportunities to engage employees and participants